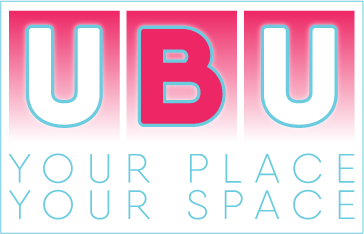 I am a provider
UBU Your Place Your Space is our pathway to targeted quality, flexible and sustainable youth services in Ireland. It is replacing four previous targeted programmes with a single, streamlined and user-friendly scheme.
UBU Your Place Your Space allows young people to access out-of-school supports in their local communities to enable them to achieve their full potential by strengthening their personal and social development outcomes.
UBU Your Place Your Space will open to online applications in January 2020 and is due for operational launch in July 2020.
Transition period
As the operational launch of the Scheme will take place in July 2020, the transition period will remain in effect until the 30th of June 2020. Application forms will be made available by your local ETB and relevant information will be provided.
Training
As part of the launch of the UBU Your Place Your Space a series of capacity building measures will be delivered to providers applying for entry. It is expected that training across a number of elements of UBU, such as on the rules and user guides, will take place in the in the first months of 2020. The Department or your ETB will be sending out information about this closer to the time.
How it will work
Each ETB will complete an Area Profile Needs Assessment and Service Requirements Tool (APT) to identify and prioritise the needs of young people who fall within the defined target group for UBU projects.
Each ETB will generate service requirements.
Each ETB will issue a request for applicants for UBU funding based on these service requirements
You will apply directly to the ETB demonstrating how you intend to meet the needs identified in the Service Requirement
If successful you will be awarded UBU funding, in principal, for a three year cycle (3.5 years in the initial cycle).
Funded organisations are required to report progress, and apply for renewal of funding, annually
Eligibility
You must:
Have a Memorandum and Articles of Association or a Constitution
Have committed to fulfilling the governance and oversight requirements as detailed in the Department of Public Expenditure and Reform (DPER) Circular 13/201412
Be compliant with The Children First Act 2015.
Have appropriate levels of insurance in place on all the project's assets, public liability and employer's liability.
Have a recruitment and selection process inclusive of Garda Vetting of adults working with young people in a paid and voluntary capacity in line with the National Vetting Bureau (Children and Vulnerable Persons) Acts 2012-2016.
Have an Organisational Health and Safety Statement and Policy and a listed person as Health & Safety Officer.
Have accounts that are audited annually, for a calendar year by external auditors.
Provide a safe, supportive and inclusive environment for LGBTI+ young people.
If you are interested in UBU Your Place Your Space and would like to learn more please contact your local ETB who will be happy to provide more information and advice.
Application forms or 'how to' guides are available to download and print under the resources page.